For Android visit either – https://play.google.com/store/apps/details?id=tunein.player and install the app then search for Tamtam Settle Stream to listen
Or https://play.google.com/store/apps/details?id=com.nullsoft.winamp&hl=en to install Winamp then search for Tamtam Seattle Stream to listen
Click any link BUTTONS PLAYER ICON or scan the QR CODE with your iPHONE to listen. (QR CODE is for iPHONE only)
iOS

iOS has poor native support listening to SHOUTcast stations. While you can listen in iOS's Safari browser, there is no OS integration. Using one of these apps will mean you can listen in the background and control playback with iOS's media controls.
Android

BlackBerry

We recommend using TuneWiki.
Alternatively, most BlackBerries should be able to directly open and stream the .pls playlist file.
PalmOS

Alternatively, the same Javascript player as iOS uses should work in PalmOS's web browser.
Windows Mobile 5 or 6

Windows Phone 7, 7.5 and/or 8

How can I and others listen to my station?

You can use our Javascript code to embed this on your own site.
Listen in a desktop media player

You can embed our playlist file links using our Javascript code on your page, or just copy the hyperlinks and use your own icons or text. We offer 4 different playlist formats that will play in the vast majority of desktop media players such as:
Windows Media Player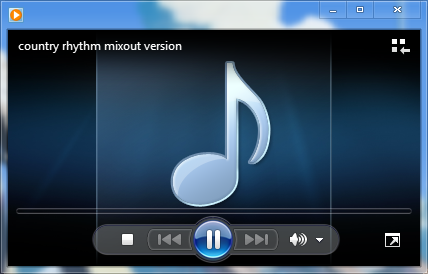 Winamp


VLC


Media Player Classic